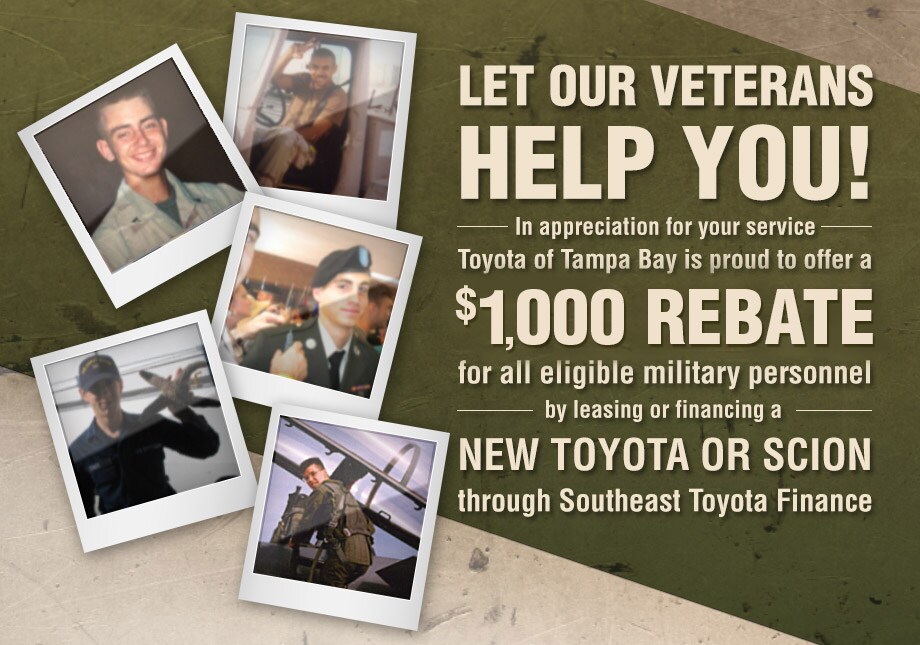 In order to qualify, all military personnel must meet the following requirements:
-    Be on current active duty status in the U.S. Military (Navy, Army, Air Force, Marines, National Guard, Coast Guard and active Reserve) or a U.S. Military inactive Reserve (i.e. Ready Reserve) that is part of the individual Ready Reserve, Selected Reserve and inactive National Guard.

-    A Military Retiree within one year of retirement or honorably discharged veteran of the U.S. Military within one year of their honorable discharge date or a household member of an eligible U.S. Military personnel. Household refers to family members living with the qualified Military personnel.

-    Verifiable proof of military status, proof of active service or inactive Reserve status is required at time of purchase in the form of one of the following documentation:
            -   Leave and Earning Statement
            -   Military orders including Call to Active Duty letter within one month of departure
            -   Veterans/Retires DD form 214

-    Receive a salary sufficient to cover ordinary living expenses and vehicle payments
-    Must receive credit approval by Southeast Toyota Finance


The $1,000 Military rebate must be used as a down payment on retail installment contracts or as a capitalized cost reduction on lease contracts. Maximum term is 72 months for a purchase or 48 months for a lease. This program may not be combined with the College Graduate Rebate Program. All other terms and conditions of the Southeast Toyota Military Rebate Program apply. Offers good through 1/3/17.