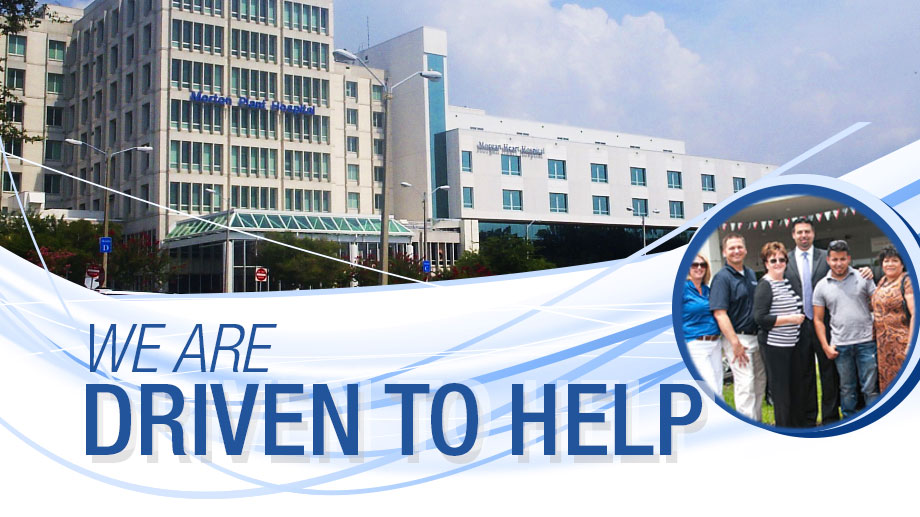 At Toyota of Tampa Bay and Morgan Auto Group, we have a long and proud history of charity and philanthropy, having donated millions of dollars over the years to worthy local causes including healthcare, education, and church in the communities throughout the Tampa Bay area.

Fueled by our unwavering belief in the importance of community engagement, we have consistently made much-needed financial contributions, given countless hours of our time, and provided multiple vehicles to deserving recipients in Brandon, Tampa, Wesley Chapel, and surrounding Florida communities.

Over the Past Year we Have been Honored to Help: 

A $5 million donation from the Morgan Family to Morton Plant Hospital to build the state-of-the-art Morgan Heart Hospital. This is a leading-edge heart facility which centralized Morton Plant's nationally-ranked heart program - including surgical suites, recovery rooms, patient rooms, testing facilities and waiting rooms - in one cohesive unit.



The Toyota of Tampa Bay annual Perfect Car for Perfect Attendance giveaway. Now in its sixth year, the giveaway donates one car every year to a Hillsborough County student who had perfect attendance in their first or second semesters of their final year. 



The Annual Morgan Auto Group Charity Polo Classic, which this year raised more than $40,000 for the Children's Cancer Center in Tampa as part of Morgan Auto Group's involvement with the Pediatric Center Foundation and our ongoing commitment to improving children's healthcare. Other benefiting charities included Big Brothers Big Sisters and Hands Across the Bay. 



The Morgan Family was honored to donate the majority of funds the Grace Fellowship congregation of Largo needed to build their new Church. Serving as a center of worship and community this church will benefit hundreds throughout the Largo and surrounding Florida communities



An ongoing commitment by Toyota of Tampa Bay to the Wheels of Success Program, which supplies needy families with vehicles and/or car care services to enhance the quality of their life and help them participate more fully in society. Since its inception in 2003, Wheels of Success has refurbished 280 cars and donated them to low-income individuals and their families.
The above is just a short sample of the charitable and philanthropic work we do every year at Toyota of Tampa Bay. But we cannot do it alone - and every donation we receive, whether corporate or individual, helps us in our quest to make Tampa and Florida a better place to live and work! Contact our General Manager or use the form below to help us make a difference in the Brandon, Tampa, Wesley Chapel, and surrounding Florida communities today!